Enhancing relationships in the community we serve by giving back during the Christmas season.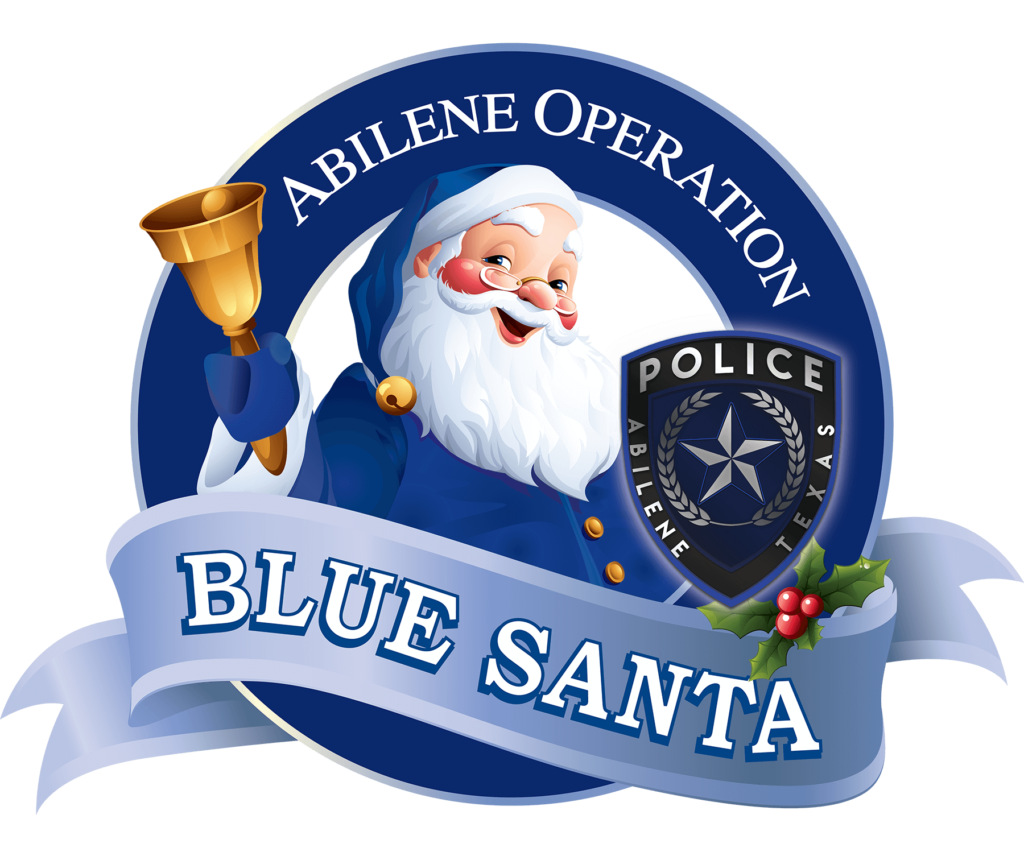 In 2015, in the midst of the storm of "Community vs. Cops" that raged in many parts of the United States, a team of officers and spouses decided to do something in their hometown to help foster trust between the community and its police officers.
Abilene Operation Blue Santa, a 501(c)3 non-profit organization, is a donation based operation. Funds raised for the operation allow a select number of Abilene school-age children who are identified as either in need or at-risk to be paired with an Abilene police officer for a day of Christmas shopping at Abilene's northside Wal-Mart location. The officers assist the children in selecting Christmas gifts, food, toiletries and other household items for their families.
Nominations for children in kindergarten through third grade are made in October and November each year by school teachers, counselors, school resource officers and patrol officers. Neither the children being nominated, nor their parents, know they are in line to be part of the operation.
A selection committee, made up of undercover police officers who don't get to shop (officers must be in full uniform to shop with the children), meet and review all nominations received. After the selections are made by the committee, officers show up at the different schools, pull them out of class and inform them that a few days later they'll be shopping for themselves and their families as part of Operation Blue Santa.
Building that relationship between the students and the police officers has been the underlying goal of the entire project. But it's not just about building bonds; it's showing the students they're cared for, even if it's not shown at home.
President, Josh New, states "This is a situation where the kids get to spend time with the police officers, and they see that they care about them, and it's not just the officers. It's the volunteers who give their time to make it a great experience. It's our sponsors who provide coats and shoes and hygiene products and basic necessities that these families can't afford. When those kids arrive they're usually a little bit nervous. But when they leave they're all smiles because of the love they've been shown."
Youth Detective
Josh Ward